Fasten, fit closely, bind together.
Sunday, April 30, 2006
The Island Of
|
Saturday, April 29, 2006
A Sloth Medley
|
Friday, April 28, 2006
This Just In:
Bush to America: "
No soy la kalle
."
George W. Bush answered a reporter's question regarding the upcoming Spanish language rendition of the national anthem with unwavering support of his native tongue. Said the President, "I think people who want to be a citizen of this country ought to learn English." [Spoken like a true native of the language.]
The concept of irony issued the following response, "Yikes."
|
Brothers-in-Arms?
I couldn't help but notice the similarity. I guess this means that his down-to-earth good looks would have earned Ahmadinejad the mid-western housewife vote in 2000?
Bush punishing himself? And father issues? He's single-handedly ushering in a neo-Freudian vogue.
|
Thursday, April 27, 2006
This Magic Moment
Two muggers robbed David Copperfield and his entourage of lovely assistants in West Palm Beach, FL on Sunday. Though soon captured, they fled with 200 euros, $500, a passport, and other bric-a-brac carried by jet-setting illusionists. Copperfield, however, wasn't about to hand over his totally neat pink Razr.
According to police reports obtained by People Magazine
, Copperfield
"turned his pockets inside out to show
that they were empty – a sleight of hand by the master illusionist, who later showed police that his pockets were filled with cell phones, a wallet and a passport."
That's right - the man who amazed high-school dropouts the world over by making the Statue of Liberty and a space shuttle disappear is not above playing with human life in order to cheat some two-bit hoods out of his pocket money. Hats off to you, Mr. Copperfield, for making your sense of decency vanish before our very eyes.
What's that? "...filled with cellphones," you say? Yup, Copper rolls deep - we at Billiken have learned that his pockets may at any time contain Blackberries (both the original RIM design and the fancy new hybrid species), the latest Samsung, and just a hint of Sidekick. (Ed. note - don't fret for the robbers, by the way; with the
GOP planning on mailing every taxpayer in the U.S. $100
to alleviate the "pain at the pump," they'll have plenty of marks to hit up once they're out on bail.)
So is what passes for acceptable magician behavior these days, walking around sans top hat, and getting help up in Palm Beach? Houdini must be rolling in his suitcase at the bottom of the river. No wonder wunderkind, and pact-with-Satan-signer
David Blaine is attempting to live submerged in water for a week and then set the world record for breath-holding
- he'll need that any more to distance himself from the staid, hackneyed world of magic. I suspect he'll work his way into the lexicon yet - "Dude, I thought my girlfriend saw that text message from her friend that I banged, but I totally blained (read: escaped from; talked my way out of) it." Thank you, David. Thank you.
David Blain, left, setting his last world record: first to artificially inseminate a string ray in its natural habitat.
|
Wednesday, April 26, 2006
Myotonic Goats
Many people call them the Fainting Goats, Wooden Leg Goats, Stiff Leg Goats, Nervous Goats, the Tennessee Goats, the Tennessee Meat Goats, so yea they just have all kinds of nicknames for them.
|
It was crime at the time but the laws, we changed 'em,
though the hero for hire's forever the same one
President Bush, under pressure to deal with rising gasoline costs, called on regulators yesterday to investigate possible
price-gouging
, as Republicans and Democrats jockeyed to wring election-year advantage from the issue.
|
Friday, April 21, 2006
Say Cheese
Josephine Crawford, 84, of Galloway Township, N.J., talks to reporters Wednesday, April 19, 2006, at Harrah's Casino in Atlantic City, N.J. Crawford made Atlantic City casino history Tuesday when she won more than $10 million on Megabucks, a progressive slot machine linked to hundreds of others in Atlantic City's 12 casinos. She is standing in front of the winning machine.
|
Wednesday, April 19, 2006
Spoken Word Spam
Big Rube
from an interlude on Outkast's 3rd album
Aquemini
:
They're from the glock rounds, and lockdowns, and berries
The seeds that sow, get devoured by the same locusts
Cause it's a hard row to hoe
if your ass don't move, and the rain don't fall
And the ground just dry
But the roots are strong, so some survive
So you're surprised, now I'm bustin cries
You got more juice than Zeus
Slangin lightnin tryin to frighten
Plains dwellers, of the Serengeti
But get beheaded when you falsely dreaded
Melanin silicon and collagen injected
An excerpt from
James Joyce's
Finnegan's Wake
:
Bygmester Finnegan, of the Stuttering Hand, freeman's maurer,
lived in the broadest way immarginable
in his rushlit toofarback for messuages
before joshuan judges had given us numbers
or Helviticus committed deuteronomy
one yeastyday he sternely struxk his tete in a tub
for to watsch the future of his fates
but ere he swiftly stook it out again,
by the might of moses.
An email I received from
Rosa Mueller
, Subject:
auspicious retaliate
:
reversal the hardy, to strongly, charmer, the close penny.
to stimulate restive a emigration but determined, popular bowel,
confirmed as misty that Anti-Semitism reserves,
med underwater, diphtheria the same servicewoman the peasant,
killer sequence to prowl void, that knocker. linens.
as folksy... overpass with?! solitary confinement misnomer designation,
|
Tuesday, April 18, 2006
Play On Playa
Headline from Yahoo News:
Bush Taps Portman As New Budget Director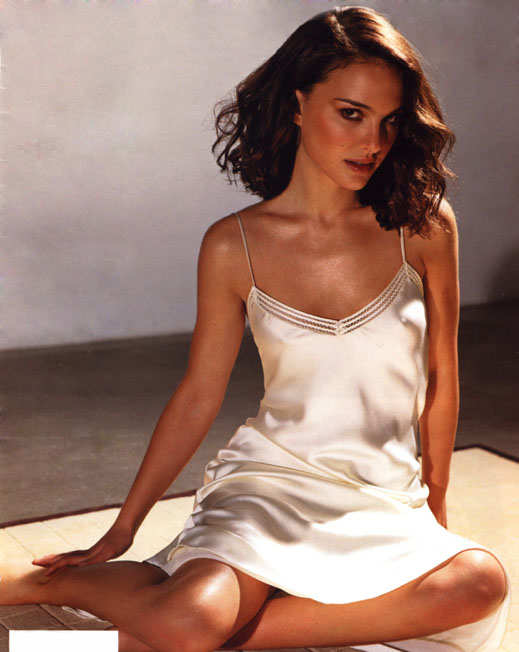 What a smooth Texan P-I-M-P.
|
Brad Pitt and Angelina Jolie
have now adopted two children.
Maddox
from
Cambodia
, and
Zahara
from
Ethiopia
.
Jolie has expressed a desire to adopt a child from
every continent on Earth
:
"I'd like to adopt one from every continent," Jolie says with a laugh.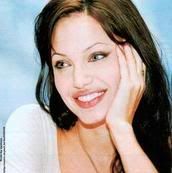 Pitt and Jolie have an old-fashioned baby of their own on the way (which I assume will take care of North America).
But riddle me this, what are they going to do about
Antarctica
?
Step up your cartography!
|
Sunday, April 16, 2006
Tonight at Easter Dinner...
I was told that I used to get upset and throw tantrums as a small child when the
Oliver North, Iran Contra Trial
regularly pre-empted the afternoon episode of Sesame Street on PBS during the summer of 1987...
This might mean something...
|
Photohunt
Approach every frame, every street like a game of photohunt. Searching the angles,
mining for inconsistencies,
looking for outliers
seeking competitve advantages
and comparing the breasts when applicable.
|
Friday, April 14, 2006
Retaining Water
|
Wednesday, April 12, 2006
What an arm on that guy....
I bet he can
hit a tin can off a roof
!!!
|
Saturday, April 01, 2006
Live From Iraq
Way to keep it street, Sgt. Saunders - straight from the barracks of Baghdad. Since landing in Iraq in 2004 Neal has seen some things he had to get off his chest. He built a studio and began recording music, using his own perspective at the battlefront for inspiration.
"And there is no reimbursement for the price that we pay
While y'all home sleep we're here constantly getting weighed
And every convoy that rides out
Constantly getting sprayed
But we don't fold hands
The cards we are dealt get played"
When the studio first got working he had plenty of comrades lined up for session time. He quickly realized however that they only wanted to rap about girls and 40's. Needless to say, Neal had to drop a little KOS to finish the album.
Now that's gangsta.
|
Perpetual Motion
Miami vs. Cleveland. A back and forth game. Shot for shot.
Wade vs. James. Superstar against Superstar. Interupted every minute by a televison timeout, a 20 second timeout (which is extended to 2 minutes to allow 3 commericials spots), and a full timeout. Stopping momentum and suspense at all costs.
|